About Jennifer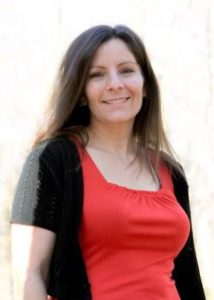 Jennifer Wenger is a Business Technology Lead at Nuclear Electric Insurance Limited (NEIL) in Wilmington, Delaware. She is Cvent Event Management certified and leads NEIL in maintaining and developing their corporate branding and technology training. Jennifer has over 20 years of graphic design, web design/development, social media setup/management, and other web related services.
As the owner of Techie Web Designs, Jennifer specializes in all aspects of branding: creating your logos, business cards, brochures, custom CMS website and social media presence. Jennifer's mission is to help small businesses and non-profit organizations succeed in getting their brand and advertising out to the public.
Jennifer is a Temple University graduate with a Bachelors degree in Music Education. She taught music in grades 3-8 for six years before resigning to raise her two children. She pursues her passion for music by performing violin and trumpet for weddings and playing violin with the Philharmonic of Southern New Jersey.
Jennifer enjoys volunteering for events though creating websites, event management, and social media marketing and looks forward to opportunities to photograph events and share the memories with participants. In her free time, Jennifer loves skydiving. She has over 165 jumps from air planes and more than 10 hours of indoor tunnel flying experience. It is her goal to teach others to overcome their fears to be their best in anything they choose to do.